News
ACSA Announces Recipients of JAE Fellows Program
2023 -2024
SUPPORTING FELLOWSHIPS FOR BIPOC WRITERS AND DESIGNERS
For Immediate Release:
Washington, D.C., August 25, 2023 – The Journal of Architectural Education (JAE) and the Association of Collegiate Schools of Architecture are pleased to announce the 2023-2024 members of the JAE Fellows Program: Aya Musmar, Althea Peacock, Albert Chao, and Mohamad Nahleh.
The JAE Fellows Program, generously supported by the Graham Foundation for Advanced Studies in the Fine Arts and the ACSA, was established to address the pressing need for increased support and representation of Black, Native/Indigenous Peoples, and other people of color in architectural discourse. These fellowships are intended to support BIPOC writers and designers, whether working individually or collaboratively, who are not currently affiliated full-time with a university.
Each fellowship includes an individually tailored commitment of mentorship and advocacy from the JAE Fellows Advocates, an international network of renowned architectural educators. The JAE Fellows Advocates comprise Neeraj Bhatia from California College of the Arts; Jay Cephas from Princeton University; Nathalie Frankowski from Iowa State University; Cruz Garcia from Iowa State University; Joyce Hwang from the University of Buffalo; Jennifer Newsom from Cornell University; Mitchell Squire from Iowa State University; Thena Tak from the University of British Columbia; and Ivonne Santoyo-Orozco from Bard College.
Programming is planned to showcase the Fellows' contributions, including webinars, interviews, online discussions, and other events aimed at engaging a wider audience, including students, and fostering an inclusive discourse on the future of disciplinary scholarship and publication. The work of the JAE Fellows will be published on the JAE website (www.jaeonline.org) at the conclusion of the Fellowship period, in Fall 2024.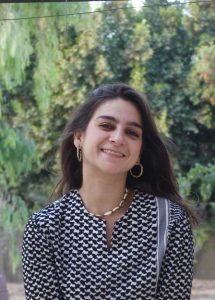 Aya Musmar is a transdisciplinary scholar, pedagogue, and writer. She is interested in rethinking the concepts and artistic methods by which architecture bears testimony to spatial and material manifestations of injustice. Her research looks beyond the materiality given in a space and considers the meticulous cosmic, environmental, and social intimacies of everyday life residing within minor spaces to address complex power structures. Working across the realms of teaching and research, her scholarship explores how an understanding of forced displacement indexes architecture with new subversive vocabularies that transgress the disciplinary definitions of the aesthetic. In 2020, her PhD dissertation, Witnessing the Refugee Camp: Feminist Positions, Practices, and Pedagogies, was shortlisted for the RIBA President's Awards. Aya has co-led several international research projects that addressed mobility, conflict, climate change, and heritage among displaced populations in Jordan. In 2022, she was a visiting fellow in the Urban Lab at University College London (UCL) and the Story Lab at Anglia Ruskin University (ARU). She is an assistant professor of architecture and feminism at the University of Petra in Amman. She publishes her work in both Arabic and English.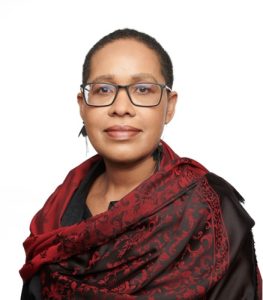 Althea Peacock is a founding partner and co-director of LEMONpebble Architects and Urban Designers, a Johannesburg-based practice. A professional architect based in Johannesburg, South Africa, she is a graduate of the School of Architecture at the University of the Witwatersrand.
Her research interests revolve around the politics of archive and erased identities, particularly in the context of racialized spaces. Althea engages in a constant dialogue about being a black woman architect in post-apartheid spaces, examining its implications on issues of identity, marginalized history, feminist practice, and spatial politics. Within her practice, she is interested in how these themes manifest and are explored in projects and built infrastructures.
Beyond her architectural pursuits, Althea's interests span a broad range of disciplines. She is passionate about exploring spatialized ethnographies, pedagogy, poetry, photography/film, counter-cartographies, and alternate narratives, all of which inform her spatial praxes and affirm architecture as a political act.
Althea Peacock's contributions to the architectural community extend beyond her professional practice. She has served as an invited juror for national architectural awards and a speaker at conferences. Additionally, she has been a guest critic at various universities for several years, blending her research, architectural expertise, and writing practice into her engagements.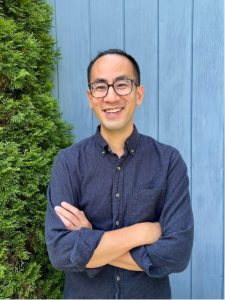 Albert Chao is an architect, artist, educator, and tinkerer based in Buffalo, NY. In his design and research practice, Albert interrogates in/visibilities of labor within the field and subverts norms embedded within typical ways of working in architecture. Using disciplinary tools and processes, he seeks to make more visible the forgotten histories and narratives of marginalized voices.
Albert is a licensed architect in the state of New York and is currently building a practice based on social justice principles. He holds a Bachelor of Fine Arts and a dual Masters of Architecture and Fine Arts from the University at Buffalo. He teaches design studios, media classes, and seminars at the University at Buffalo, School of Architecture and Planning, and is also a core organizer with Dark Matter U, collaborating with a BIPOC-led network to develop anti-racist models of architectural education and practice.
Mohamad Nahleh is a lecturer in architecture and urbanism at the Massachusetts Institute of Technology. His interests include postcolonial literature, urban theory, Arab history and mythology, and Islamic cosmology. Nahleh's research and practice work to decenter Western conceptions of darkness and the night. Rather than a backdrop against which contemporary modes of practice might be celebrated, the night in his work acquires a political sovereignty that dismantles the strict link between 'night design' and operations that strive to repress darkness—physically or symbolically—through illumination. His forthcoming book, Design After Dark, studies the transformation of the night in the Middle East following the expansion of Ottoman, French, and Zionist colonial projects. It reveals, in particular, how the people of Jabal 'Amil in Lebanon collaborated with the night to design their liberation. His writing has been published in several journals and magazines, including Places, Thresholds, and The Funambulist. Nahleh is also a registered architect in Lebanon. His ongoing projects include the Path of Nightrise—a seven-kilometer walking trail that archives Jabal 'Amil's rich nocturnal legacy through a series of stations along the Litani river. He holds a Bachelor of Architecture from the American University of Beirut and a Master of Science in Architecture Studies from MIT.
–
About the Association of Collegiate Schools of Architecture
Founded in 1912, the mission of the Association of Collegiate Schools of Architecture (ACSA) is to lead architectural education and research. ACSA provides venues for international peer review and recognition in the form of scholarly journals, conferences, awards, and student design competitions. ACSA provides intelligence and insight for our members through data collection and analysis, and we work to enhance teaching and research across the discipline through our volunteer members and often in partnership with peer organizations around the world. ACSA designs activities to shape the future of architecture by empowering faculty to understand and act within a dynamic world. Similarly, ACSA engages with prospective students and their families through StudyArchitecture.com, a portal to learn about the path into the profession and to connect directly with member schools.
About the Journal of Architectural Education
The Journal of Architectural Education is a biannual peer-reviewed academic journal published by Routledge, Taylor & Francis on behalf of the Association of Collegiate Schools of Architecture. The JAE has been the primary venue for research and commentary on architectural education since it was founded in 1947, making it the oldest continuing operating journal of its kind.